YIN Yoga*check in 5 minutes before class*
This class is taught by:
Melody (RYT 200) was born and raised in Paris and Cannes, France. She first started visiting the United States, attending the Bollettieri Academy in Florida, when she was very young in pursuit of a career in tennis. This culminated in a 4 year NCAA Division 1 tennis scholarship. In 2006, Melody discovered yoga while she was seeking to fix some of the recurrent pain that came as a result of 15+ years of playing through repeated injuries to the shoulder, elbow and knees. She experienced immediate relief and became devoted to deepening her practice to include aspects beyond just the physical realm of her body. She now shares the healing experience that she has experienced with her students.
After years of building a successful career in business, earning a spot as a Regional Managing Director for a large International Corporation, Melody decided it was time to make a shift and follow her passion as well as practice what she preached. Melody earned her 200-hour Yoga Alliance Hatha teaching certification through Elka Yoga & Wellness Center. Melody has studied many styles and practiced in several countries around the world with many teachers to deepen her practice in yoga, meditation, breath and energy work.
Melody teaches a range of classes from Restorative, Yin/Yang to Vinyasa. She encourages all students to focus on connection with the breath first, followed by the strength and flexibility that come from proper posture alignment.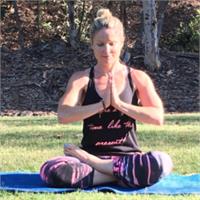 Michelle graduated from our Elite Yoga Teacher Training in November 2015.
Michelle leads an active lifestyle and is always seeking new adventure, but had also been experiencing some neck & back pain in her current exercise routine. After weight training, running a marathon with Team in Training and 3 years of Barre exercise, she happened upon Elite Yoga. She had no idea how much doing Yoga 4-5 days a week would challenge her body, mind and also help with her back pain. She learns more about herself with each class. Nor did she realize she would decide to make a total career change along the way! Michelle really enjoys the community WEY provides to bring Women together. She's a strong believer that life happens for a reason and is so happy to be a part of the Elite yoga team!
If she's not at EY, Michelle enjoys cooking, days at the beach, live jazz, wine tasting and spending time with her dog & husband.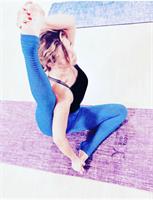 I am a native of Ecuador and moved to the U.S. when I was 18 years old. At the age of 16, I was a professional ballerina for the Ecuadorian Ballet Company for several years. After dancing, I became certified in Spin, Zumba, Step Aerobics and as a Personal Trainer.
My yoga journey began 6 years ago. I just had my 4th child, moved from Hong Kong to San Diego and weighed over 200 lbs. Because it was so hard on my body, I found it difficult to go back into high impact classes. Instead, I turned to yoga.
I tried many different studios and various styles, but I found that yoga was not always accessible to me. The classes were busy, there were no hands-on adjustments and there wasn't any personal attention to my physical needs. But even through all of this, I could see how yoga was able to improve my overall wellbeing. Through yoga, not only was I able to find a healthy balance mentally, physically and spiritually, but I was able to achieve the best shape of my life.
After this transformation, friends began to ask me what I had been doing to find this overall balance in my life. From then on, I started teaching yoga in my garage as a way to give back this amazing practice I had found! When the classes in my garage started to fill up, I decided to become certified as a 200hr RYT in order to help others.
Before opening both studios, I spent several years as an experienced 200hr RYT, and became certified in Yin/Restorative, Tone Up (yoga with weights) and Bikram (hot yoga). Recently, I also obtained my 500hr RYT.
I founded Elite Yoga to create a community where yoga is accessible for all types of people. Whether you've been practicing yoga for years or are just starting out, Elite Yoga offers you a space to find support, hands-on adjustments, no judgment and caring, compassionate instructors. Elite Yoga seeks to improve your health one class at a time. Elite Yoga's boutique style studios are committed to offering daily yoga classes to better the physical health, emotional wellbeing, mental clarity and a joy of living in each and every one of our clients!
I have also been married to an amazing business owner for 27 years and have 4 wonderful children. My two oldest are in college at Point Loma Nazarene University, and my two younger children attend The Bishop's School and The Gillispie School in La Jolla. We have lived in La Jolla for several years and love finding ways to give back to this community!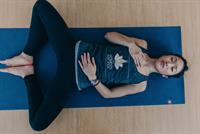 Treat yourself to an immersion of wellbeing through restorative Yin Yoga. Yin Yoga involves holding the poses for longer periods of time to target the connective tissues. You will be guided through the deeper exploration of supported Yin Yoga poses allowing you to relax more completely into your body and experience the benefits of the poses on a deeper level. Emerge from the experience feeling receptive, rejuvenated and in a state of contentment and well-being.
*NOTE: Class takes a bit to set up, we kindly ask that you come in 5 minutes before class start to set up properly.
* Yin Yoga starts ON TIME ~ We are so very sorry, no clients are able to come in once class starts. We start right on time to honor everyones time.
In Light ~
Alex Arias
Upcoming classes: