Midday Energy Flow
This class is taught by: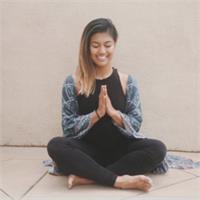 Danielle graduated from our Elite Yoga Teacher Training in November 2015.
Danielle currently lives in the beautiful city of San Diego, California. She is currently attending Arizona State University online and majoring in Interdisciplinary Studies with a focus on Business. Prior to this, Danielle was born and lived in the Philippines where she competed in meets as a gymnast for the Club Gymnastica Makati for 5 years. She remained active her whole life and participated in soccer, cheer, ballet and hip hop dancing. In 2008, she discovered yoga while still attending high school. Going into college and dealing with the business of life, it was hard not to be weighed down by the stress that the day to day life brought. Trying different styles of yoga (including but not limited to hot yoga, Bikram yoga, yoga sculpt, Yin/Restorative) she was greatly amazed by how yoga has been a great vessel in helping transform her physically, emotionally and most especially mentally. After meeting Alexandra (Alex) Arias, she was hired to work at Women's Elite Yoga as an Assistant Manager. This has been a great opportunity and a blessing as it helped her stay committed and to nurture her practice. As time went on, Women's Elite Yoga set up a teacher-training program that Danielle decided to participate in. After hours and dedication and practice, Danielle graduated from the Elite Yoga Teacher Training in November 2015 (ran by Meghan Kruljac, Alyssa Moeller, and Alexandra Arias) and got certified for her 200-HR approved by the Yoga Alliance. Since then Danielle has been teaching for Elite Yoga and has grown even more passionate about the wellness of her community. She has also grown in her managing abilities and has been promoted as Elite Yoga's Senior Manager.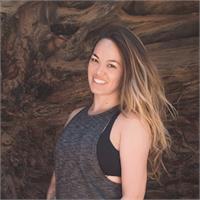 Sophia's introduction to yoga began 10 years ago. The combination of balance, strength, flexibility, mindfulness and patience that she experienced in the practice lead to the path of completing the 200 hour Vinyasa Yoga Teacher Training lead by Jano Galindo at the Chula Vista Yoga Center. Sophia's vinyasa classes offer a challenging but accessible alignment based flow that promotes harmony between the breath, the body and the mind; while her restorative yoga classes provide the opportunity to experience complete rest in order to reconnect & recharge.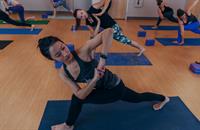 Do you need a little afternoon pick-me-up? Our Midday Energy Flow is a great way to break up your day and leave you feeling refreshed, rejuvenated and ready to conquer the rest of your afternoon!
This non-heated Vinyasa Flow class welcomes yogis of all levels. This class uses a variety of postures to cultivate balance, flexibility, strength and endurance. This class will take you through sun salutations, standing poses, balancing postures, seated and reclining postures, backbends and core strengthening.
Upcoming classes: