Midday Energy Flow
This class is taught by: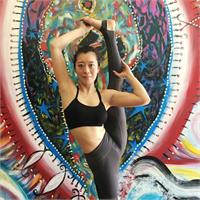 Vera Wang is a very motivated Yoga Instructor with advanced training in yoga and specialized in Vinyasa Yoga. She is certified by YOGA ALLIANCE RYT 200.
Vera enjoys inspiring others to improve wellness and commit to long-term physical and mental health.
She leads yoga classes for all skill levels from beginning to advance, teaches student to correct postures to ensure maximum benefit and safety, provides guided meditation at the beginning and the end of each class to help students center themselves and get the most out of each session.
Vera works with students with all body types and fitness levels to develop customized programs and positional adjustments that increase skill, fitness, and well being. She helps student to gain in-depth understanding of breathing techniques and pay attention to the needs of every student throughout each class.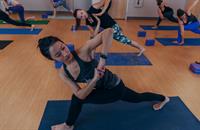 Do you need a little afternoon pick-me-up? Our Midday Energy Flow is a great way to break up your day and leave you feeling refreshed, rejuvenated and ready to conquer the rest of your afternoon!
This non-heated Vinyasa Flow class welcomes yogis of all levels. This class uses a variety of postures to cultivate balance, flexibility, strength and endurance. This class will take you through sun salutations, standing poses, balancing postures, seated and reclining postures, backbends and core strengthening.
Upcoming classes: