Tina Nguyen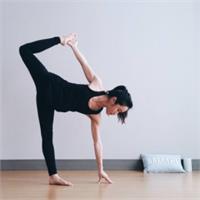 Tina graduated from our Elite Yoga Teacher Training in November 2015.
Tina Nguyen instructs the following:
This non-heated Vinyasa Flow class welcomes yogis of all levels. This class uses a variety of postures to cultivate balance, flexibility, strength and endurance. Vinyasa Flow encourages students to move into and out of postures safely. There is a strong emphasis on correct alignment using the breath and meditation to quiet the mind in order to attain peace and stillness. This class will take you through sun salutations, standing poses, balancing postures, seated and reclining postures, backbends and core strengthening.