Fun Friday Flow
This class is taught by: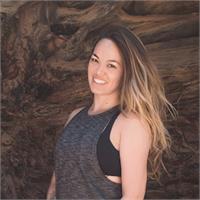 Sophia's introduction to yoga began 10 years ago. The combination of balance, strength, flexibility, mindfulness and patience that she experienced in the practice lead to the path of completing the 200 hour Vinyasa Yoga Teacher Training lead by Jano Galindo at the Chula Vista Yoga Center. Sophia's vinyasa classes offer a challenging but accessible alignment based flow that promotes harmony between the breath, the body and the mind; while her restorative yoga classes provide the opportunity to experience complete rest in order to reconnect & recharge.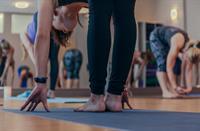 End your week and prepare for the weekend with Fun Friday Flow!
This non-heated Vinyasa Flow class welcomes all levels of yogis. This class uses a variety of postures to cultivate balance, flexibility, strength and endurance. Vinyasa Flow encourages students to move in and out of postures safely. There is a strong emphasis in correct alignment using breath and meditation to quiet the mind in order to attain peace and stillness. This class will take you through sun salutations, standing poses, balancing postures, seated and reclining postures, backbends and core strengthening.
Upcoming classes: